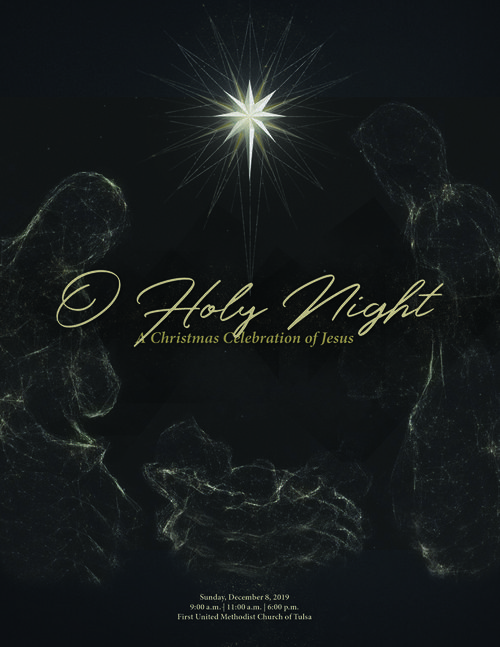 O Holy Night: A Christmas Concert
Sunday, December 8 | 9:00 & 11:00 a.m. | 6:00 p.m. | FUMC Sanctuary (11th & Boulder)
Inspired by the wonder of Jesus' birth, our Christmas concert will tell the story of the night hope came to all people when Jesus Christ was born. The Cathedral Choir and Orchestra, directed by Rev. Joseph A. Bias, will be joined by soloists, Phil Armstrong, Kyle Bloomer, Susannah Brooks, Ose Burnett, Sarah Foster and Narrator, Hans Helmerich.
Your favorite carols and songs of the season will include works from the movie, "A Christmas Carol" and several new and perennially favorite choral/orchestral works by Leroy Anderson, Percy Grainger, Handel, Mendelssohn, John Rutter, and Mack Wilberg.
Pastor Jessica Moffatt and the family of First United Methodist Church of Tulsa invite you, your family, and friends to this wonderful celebration of the joy of Christmas in the beautiful Gothic cathedral at 11th and Boulder in downtown Tulsa.